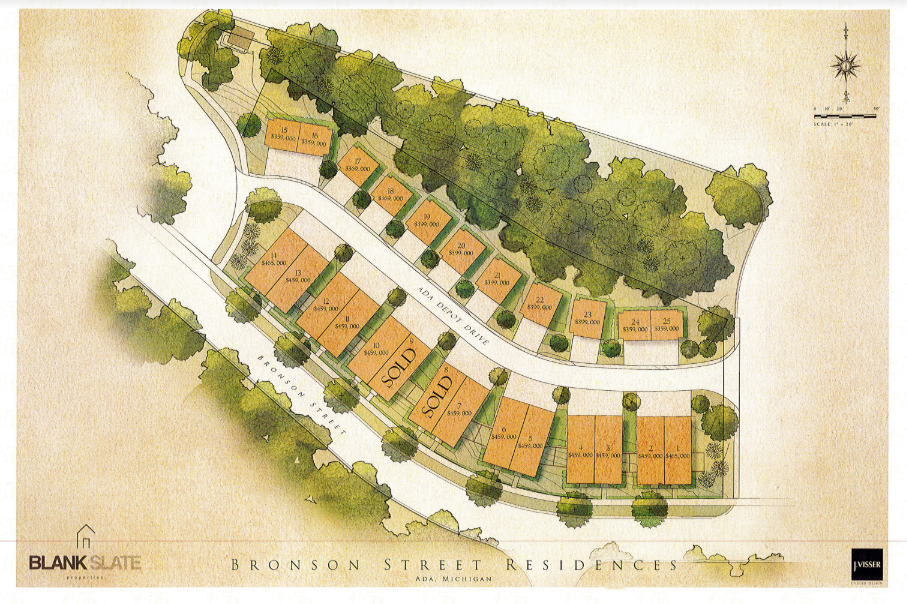 Bronson Street Residences
Located in Downtown Ada (49301), this new urban in-fill development features 25 attached and detached condomininium units. These residences are within the Forest Hills School District. Bronson Street Residences offer a short walking distance to downtown Ada, shops, restaurants and parks. Project offers a mix of Ranch and detached townhome styles. All condo's include 2 stall garage, premium gourmet kitchens, deluxe master suite hog end fit and finish. Condo's start in the $350's.
Contact Rod Horlings for more pricing information.
Information via www.facebook.com/bronsonstreetresidences/